April 16, 2023
FREE Gun Cleaning Workshop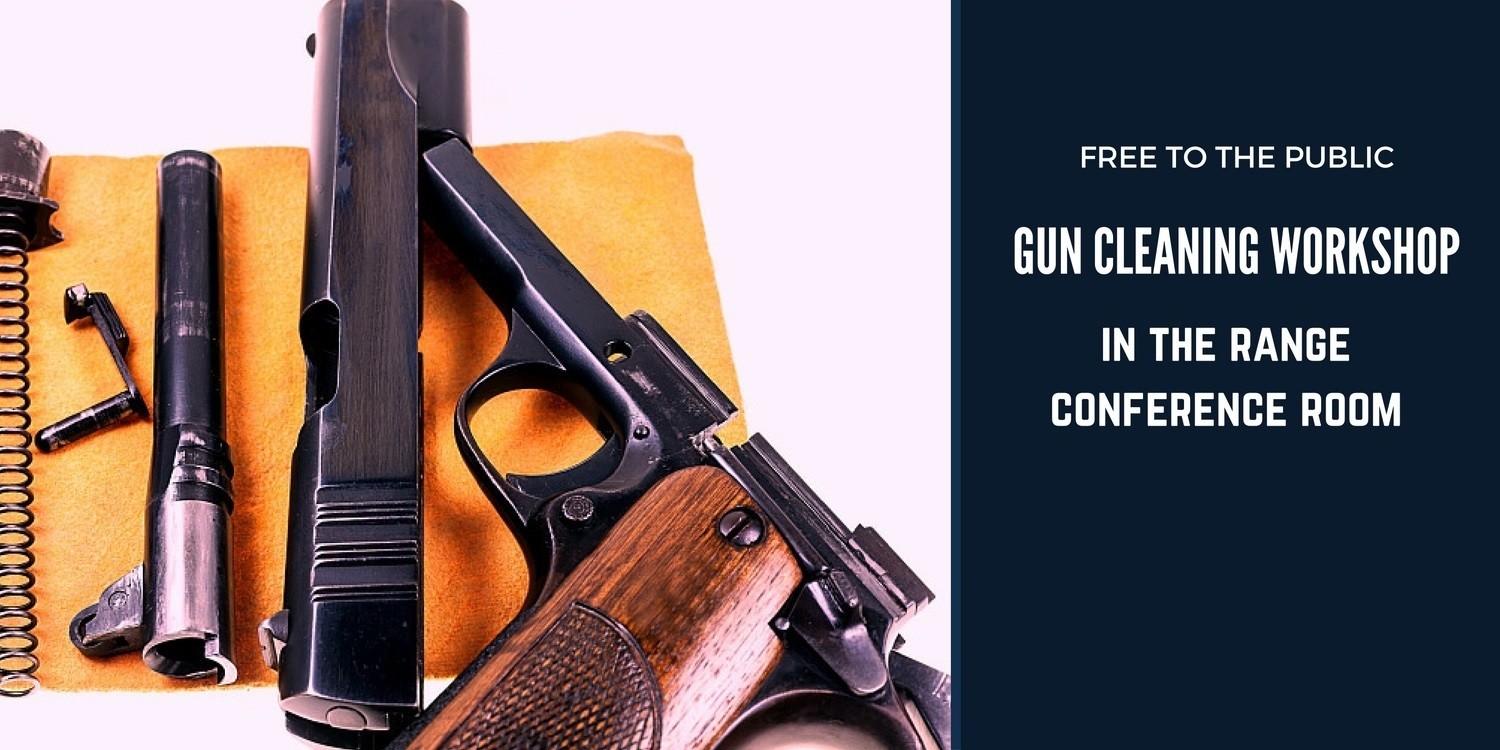 Do you know how to properly clean your handgun? Are you sure you are not causing potential damage?
Proper cleaning, inspection, and maintenance is critical to keep your firearm operating when you need it and continue to function smoothly throughout the years.
Learn how to correctly keep your handgun in top shape by using proper break down, safety procedures, and cleaning techniques.
What you need:
Semi-automatic pistol or revolver
*User manual* that shows how to disassemble your handgun, if you have it or can download it
Protective gloves, eyewear
Clothing you don't mind getting a little dirty
Cleaning supplies/pistol cleaning kit, if you have it and know how to use it. If not, we will provide supplies for you, or you can purchase them at The Range.
2:30-3:30pm
Thanks for your interest! Unfortunately, this class is full and enrollment is now closed
---
View More Events