June 30, 2019
Kids Shoot for Free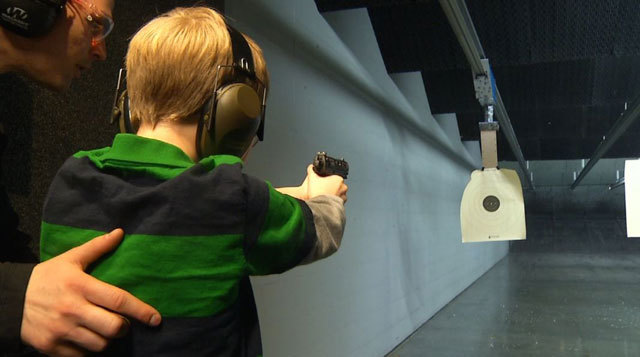 Join us on the range for kid's day each Sunday. Kids 7-17 shoot for free 11 am-7 pm with an adult. The Range is a great place for family's to come and be in a safe environment while shooting. Range officers are always on staff to assist with any questions or pointers for the young and experienced shooters. The Range offers a complete rental fleet of .22 caliber and larger firearms. So mark your calendars for that family fun day every Sunday.
EDUCATE, EQUIP,EMPOWER
---
Precision Rifle
The Range is now offering a class in PRECISION RIFLE This is a 2 day class (9 am to 1 pm each day). This course provides an introduction to precision rifle use, beginning with fundamentals of safety, rifle manipulation, marksmanship, scopes, use of milrad and MOA for range estimation, zeroing, positional shooting, internal and external ballistics, environmental factors as well as a discussion on equipment.

Students will participate in a classroom presentation, as well time at both our indoor range and a long-distance range.
Students will need:
Rifle with scope and sling (w/ 150 rounds of ammo), back pack, pad or mat (to lay on), note taking supplies, spotting scope or binoculars, clothing appropriate for being outside for several hours. If you have the following equipment, bring it: Range finder, Rifle butt stock pillow, bipod, Kestrel wind meter, Ballistic app for your smart phone. "Shooter" (from Kennedy Development) ballistic calculator is recommended.
2nd day of class 8am-3pm
Thanks for your interest! Unfortunately, this class is full and enrollment is now closed
---
View More Events