March 28, 2020
United States Concealed Carry Association (USCCA) Comprehensive Firearms Training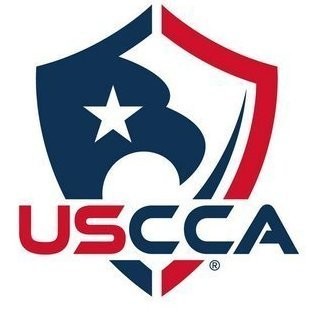 The Range is proud to host the USCCA's Concealed Carry and Home Defense training class. This is a Nationally recognized comprehensive 1 day (8 hours) of firearms training. The USCCA has a specific mission: To educate people, giving them skills, knowledge and support necessary to survive a deadly force situation as well as the aftermath.
Training Objectives:
Developing a Personal & Home Protection Plan
Self-Defense Firearm Basics
Shooting Fundamentals
Legal Use of Force
Violent Encounters and Their Aftermath
Gear and Gadgets
Basic and Advanced Skills
Live Fire Practice using the skills you learn in class, all in our climate controlled indoor range
Students will receive a copy of the USCCA's "Concealed Carry and Home Defense Fundamentals", one of the most detailed text books on civilian use of firearms for self-defense.
GEAR REQUIREMENTS:
Handgun with two magazines or revolver (recommended to have a speed loader)
Comfortable clothing suitable for standing long periods of time. Open toed shoes or low cut clothing are not acceptable for training.
Hearing and Eye protection (wrap around eye protection recommended). A baseball cap is strongly recommended (prevents ejected brass from falling on the face/neck area).
Ammunition, 200 rounds
RENTAL OPTIONS:
Gun rentals are available with no rental charge for use during class. Please arrive 30 minutes prior to start time of training to select a firearm. All firearms rented must be accompanied by our ammo (available at reasonable prices). No outside ammo is allowed through rental firearms.
Class will run from 8am to 5pm, with a 1 hour lunch break
COURSE COST - $225
*Registering for a class constitutes an agreement to attend the class in which you enroll. After your class enrollment tuition payments are not refundable, but those funds may be applied to a future class with at least one week's advanced notification. Emergencies are handled on a case-by-case basis. Call with questions 509-571-1449 between 10a.m. and 6p.m. Tuesday-Saturday or email training@therangellc.com
8am-5pm
Thanks for your interest! Unfortunately, this class is full and enrollment is now closed
---
View More Events