August 27, 2020
Utah Conceal Carry
This is one of The Range's most popular classes!
This class (along with your current Washington State Concealed Pistol License) will enable you to receive a Concealed Permit from the State of Utah, which is recognized in 37 states! This class also fulfills the requirement for training required if you apply for an Oregon or Arizona CPP. This class also provides (at no extra cost) the required fingerprint card and photo for Utah; all the documentation needed to submit the application in one stop. **NEW AS OF OCT 2019- This class will also include the required I-1639 Semi-Auto Rifle Training certificate.
Requirements:
- Valid Washington State Driver's License
- Valid Washington State Concealed Pistol License
Major Topics Covered:
- Safe loading and unloading
- Storage
- Carrying concealed
- Laws defining lawful self-defense
- Use of force by private citizens (including deadly force)
- Transportation and concealment
This is a 4 hour course.
Cost is $75- Fingerprinting and photo included.
Instructor: Verne Bakker
5-9pm Instructor Verne Bakker
Thanks for your interest! Unfortunately, this class is full and enrollment is now closed
---
.Ladies Action Shooting League.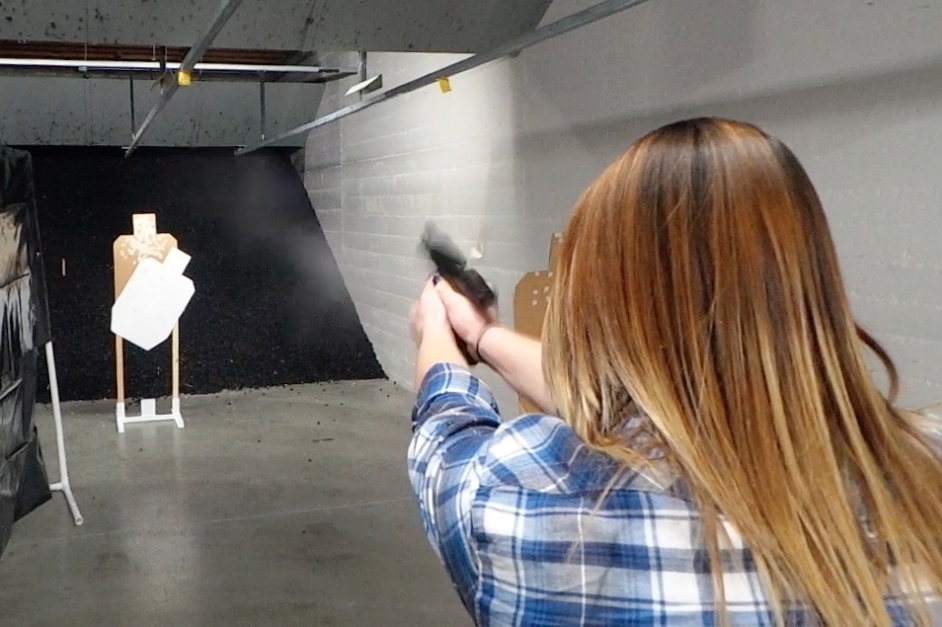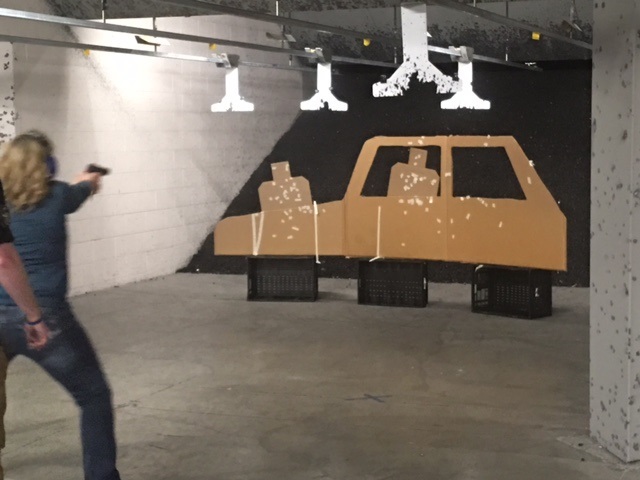 ---
---
Ladies Action Shooting League- your chance to get past the static firing line, and experience moving and shooting in a dynamic environment designed to push your shooting skills! Designed for shooters of all levels and abilities, shooters who have shot competitively and shooters who have never done more than stand and shoot.
This is not a serious event- come with your girl friends and see who does the best! We try not to take ourselves too seriously, so if you just want to have fun, come out to Ladies Action.
Cost and Info:
- Cost: $10
- Round Count: Varies between 50-100 rounds needed for pistol (depends on how much you miss...)
- Membership discounts: Basic Members $5, Unlimited Members FREE!
- Eye protection and ear protection required
- Holster recommended but not required
**** IMPORTANT DISCLOSURE ****
In order to participate in Action Shooting, you must be present for the Mandatory Safety Briefing. The Safety Briefing begins promptly at 5:30pm. Please arrive early in order to allow yourself time to be geared up, signed in, and ready to go at 5:30pm.
If you are a first time shooter at The Range, or your waiver has expired, please come early enough to allow time to watch the required safety video and complete the required waiver. We suggest 20 minutes.
If you are unable to attend the Safety Briefing in its entirety, you will not be allowed to participate but you are welcome to stay and observe.
Be sure to pre-register for Action Shooting on our website at www.therangellc.com in order to reserve your spot. Space is limited and preference will be given to those who are pre-registered. This is a popular event and spots fill up fast. If you have not pre-registered, we cannot guarantee you will be able to participate.
5:30-7pm
Enroll Online
---
View More Events