February 17, 2018
.General Concealed Carry Level 2.
General Concealed Carry Level 2
The General Concealed Carry Level 2 class starts off where level 1 ended. The first 30 minuets will be a refresher of the fundamentals learned in lesson 1 with a higher focus on holster selection. Students will have the opportunity to utilize their firearm from the holster during level 2. Students may bring their own holster and firearm. Shooters will start with warm up drills from level 1 concealed carry. Shooters will be challenged on drills to better understand situations they may encounter during real life events. Shot and no shot drill's will be implemented to test the shooters ability to asses the situation and surrounding areas. Students will have the opportunity to run their selected self defense ammunition through their firearms.
This class is designed for the shooter who has their shooting foundation established and have made the decision to carry on a daily basis. The Range has holsters from CCS gunwear to meet all shooters needs. Benefits of each holster will be discussed during the early classroom portion of level 2.
Objectives:
Safety brief and safe gun handling procedures and techniques
Firearms Safety
Fundamentals of shooting
Overview of students' guns, action types, controls, features and maintenance
Loading and Unloading
Reloads
Ready positions
Speed and progression of training will depend on the number of students and their skill level though the basis of the course will always remain the same
GEAR REQUIREMENTS:
Pistol with holster or if renting an idea of the firearm you would like to carry
2 magazines or the ability to have 5-15 rounds per training iteration
Comfortable clothing suitable for standing long periods of time. Open toed shoes or low cut clothing are not acceptable for training.
Hearing and Eye protection (wrap around eye protection recommended)
Ammunition, 100-200 rounds of target ammo. 10 rounds of self-defense ammo
RENTAL OPTIONS:
Gun and gear rentals are available for use during class. Please arrive 30 minutes prior to start time of training to be fitted for proper firearm and gear needed for the class. All firearms rented must be accompanied by our ammo. No outside ammo is allowed through rental firearms.
General Concealed Carry (2 Hours)
COURSE COST - $150
*Registering for a class constitutes an agreement to attend the class in which you enroll. After your class enrollment tuition payments are not refundable, but those funds may be applied to a future class with at least one week's advanced notification. Emergencies are handled on a case-by-case basis. Call with questions 509-571-1449 between 11a.m. and 7p.m. Tuesday-Sunday or email Chris@therangellc.com
12:00p-2:00p Dave Kellett Instructor
Thanks for your interest! Unfortunately, this class is full and enrollment is now closed
---
Action Shooting League 2 Gun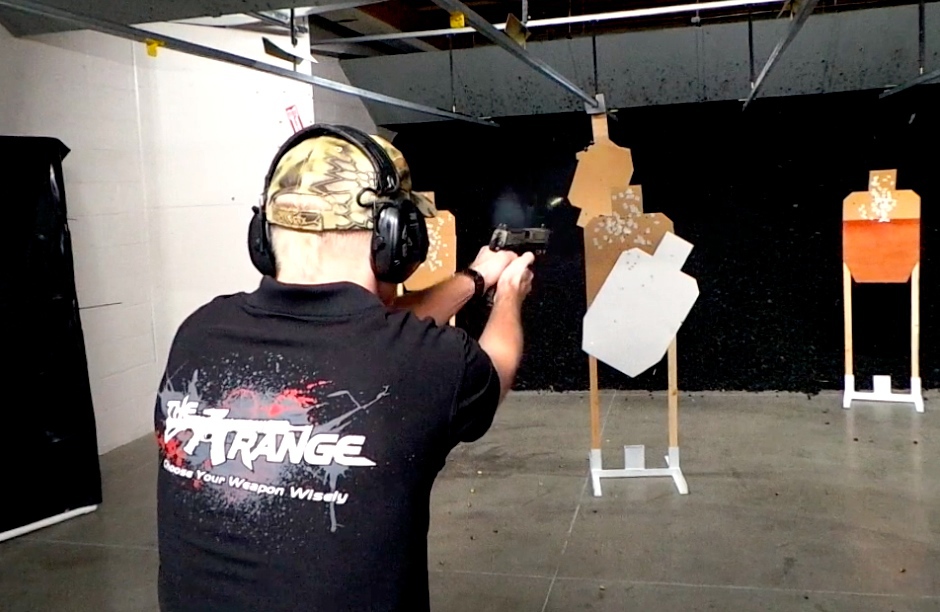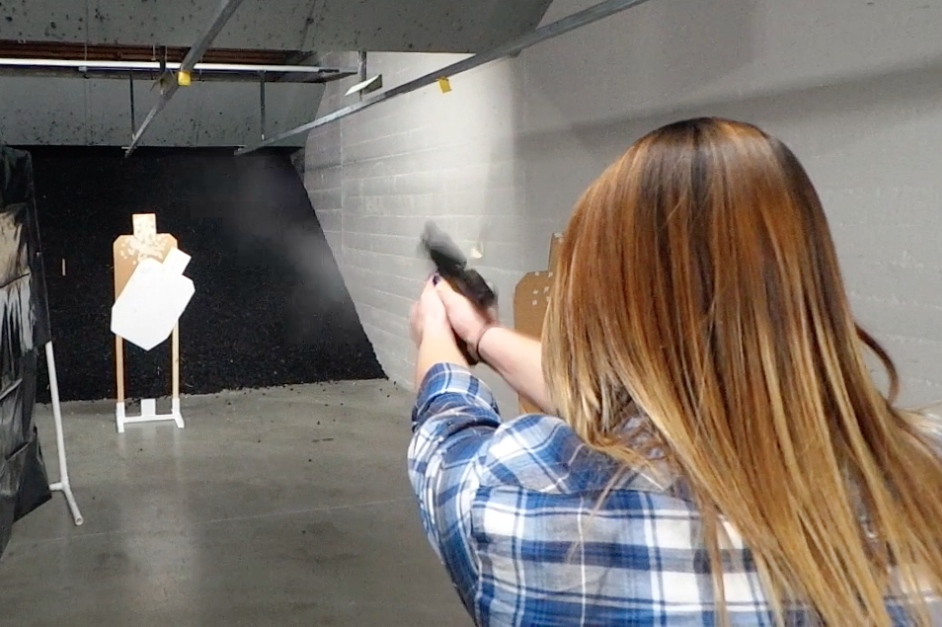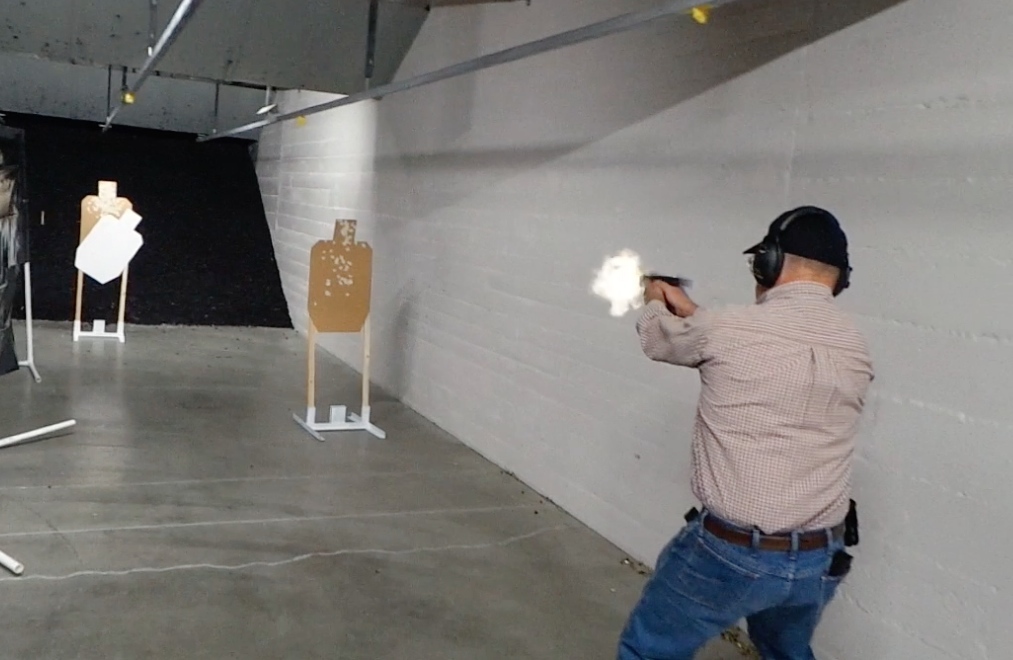 ---
---
Action shooting 2 gun is your chance to get past the static firing line, and experience moving and shooting in a dynamic environment designed to push your shooting skills! Designed for shooters of all levels and abilities who have completed action level 1 qualifiers.
Action shooting 2 gun is for the shooters who are ready to push them self from a competition stand point. Shooters are required to complete a level 1 qualifier to show their abilities to complete level 2 stage's. Shooters will be pushed through more technical stages with higher round counts. Action shooting 2 gun will be run following USPSA guidelines. Shooter's are required to follow all safety protocol as well as maintain all shooting gear during Action shooting 2 gun.
Action Shooting League- 1st and 3rd Saturday every month from 7:00pm-9:00pm
We go all-out on Saturday- the entire 3 bays in The Range are dedicated to nothing but moving, shooting, moving some more, and shooting targets. And here, the stages are more complex but still fun. From scenarios to challenging your shooting skills with differing drills, this is not an event to miss. We are introducing Carbine Rifles into the competitions! So bring your rifle, your pistol, and the mindset to have fun while preparing yourself for real-world shooting.

Cost and requirements:
Cost: $10
WEDNESDAY LEVEL 1 QUALIFIER COMPLETED. ALL shooters are required to complete a level 1 qualifier before shooting Action 2 gun.
Eye protection and ear protection required
Holster and Magazine carrier required. Holster and Magazine carrier must be designed for pistol being fired. Universal holster's that fit improperly, inside the waistband, and any holster that would break a safety rule to draw from are prohibited.
Round Count: Between 50-100 rounds for pistol, 50 rounds for rifle
Membership discounts: Basic Members $5, Unlimited Members FREE!
7pm-9pm
Thanks for your interest! Unfortunately, this class is full and enrollment is now closed
---
View More Events