February 09, 2020
Kids Shoot for Free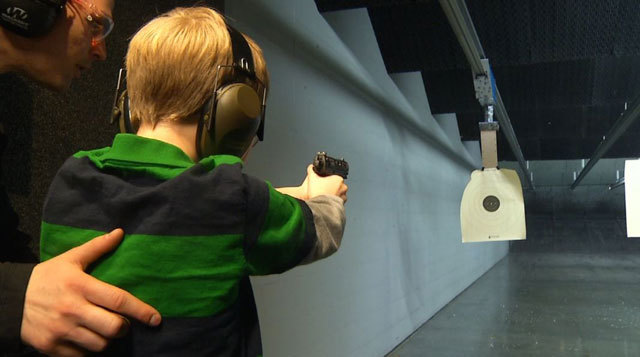 Join us on the range for kid's day each Sunday. Kids 7-17 shoot for free 11 am-7 pm with an adult. The Range is a great place for family's to come and be in a safe environment while shooting. Range officers are always on staff to assist with any questions or pointers for the young and experienced shooters. The Range offers a complete rental fleet of .22 caliber and larger firearms. So mark your calendars for that family fun day every Sunday.
EDUCATE, EQUIP,EMPOWER
---
.Low Light Handgun.
Low Light Handgun
This course is to teach students to use their handgun safely, quickly, and reflexively in a low light or limited visibility situation as may be required in self-defense situations. Students will understand proper techniques of utilizing cover while maintaining proper manipulation of a firearm with a flashlight.
Objectives:
Safety Brief
Proper gear selection and placement
Light discipline
The use of Hand held lights
The use of weapon mounted lights
Movement techniques,
Use of concealment and cover
Speed and progression of training will depend on the number of students and their skill level though the basis of the course will always remain the same
GEAR REQUIREMENTS:
Pistol
2-3 magazines
Flashlight
Comfortable clothing suitable for standing long periods of time. Open toed shoes or low cut clothing are not acceptable for training
Hearing and Eye protection (wrap around eye protection recommended). These can be provided at no cost
Ammunition, 100 rounds
RENTAL OPTIONS:
Gun and gear rentals are available for use during class. Please arrive 30 minutes prior to start time of training to be fitted for proper firearm and gear needed for the class. All firearms rented must be accompanied by our ammo. No outside ammo is allowed through rental firearms.
Prerequisite:
General/Ladies Concealment or Basic Handgun I
COURSE COST- $99
Handgun Low light/No light (2 hours)
*Registering for a class constitutes an agreement to attend the class in which you enroll. After your class enrollment tuition payments are not refundable, but those funds may be applied to a future class with at least one week's advanced notification. Emergencies are handled on a case-by-case basis. Call with questions 509-571-1449 between 11a.m. and 7p.m. Tuesday-Sunday or email training@therangellc.com
5-7pm
Thanks for your interest! Unfortunately, this class is full and enrollment is now closed
---
View More Events