December 12, 2018
Action Shooting League Level 2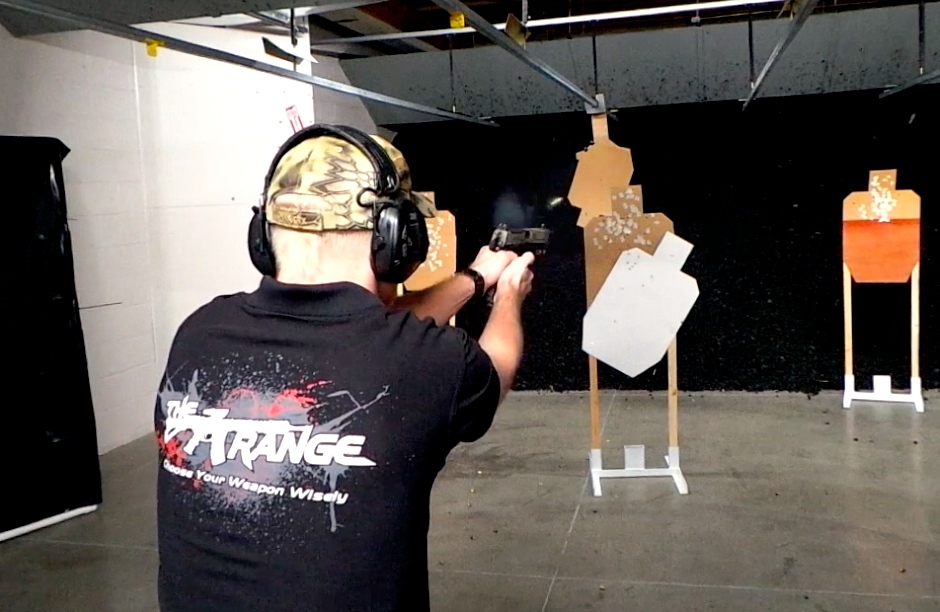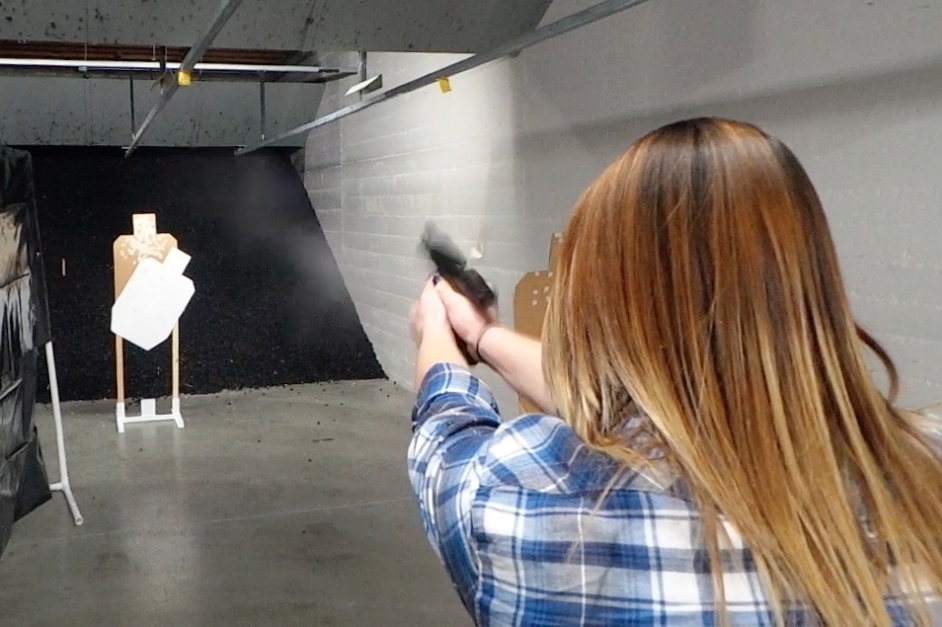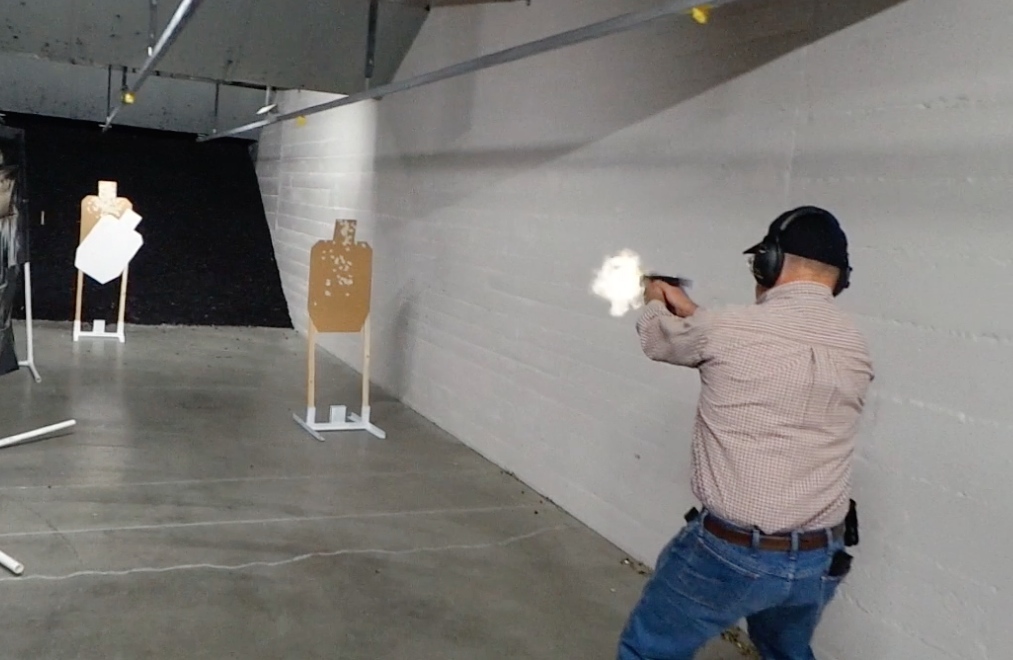 ---
---
Action Shooting League level 2 is your chance to get past the static firing line, and experience moving and shooting in a dynamic environment designed to push your shooting skills! Designed for shooters of all levels and abilities who have completed action level 1 qualifiers.
Action Level 2 is for the shooters who are ready to push them self from a competition stand point. Shooters are required to complete a level 1 qualifier to show their abilities to complete level 2 stage's. Shooters will be pushed through more technical stages with higher round counts.Action level 2 will be run following USPSA guidelines. Shooter's are required to follow all safety protocol as well as maintain all shooting gear during Action Level 2.
Action Shooting level 2- 2nd and 4th wednesday of every month. 6pm-7:30pm

Cost and requirements:
Cost: $10
LEVEL 1 QUALIFIER COMPLETED. ALL shooters are required to complete a level 1 qualifier before shooting Action Level 2.
Eye protection and ear protection required
Holster and Magazine carrier required. Holster and Magazine carrier must be designed for pistol being fired. Universal holster's that fit improperly, inside the waistband, and any holster that would break a safety rule to draw from are prohibited.
Round Count: Between 50-100 rounds
Membership discounts: Basic Members $5, Unlimited Members FREE!
6:00pm-7:30pm
Thanks for your interest! Unfortunately, this class is full and enrollment is now closed
---
Optics Class
This class is designed to give the shooter an introduction to basic rifle scope/optic nomenclature, operation and reticle usage. With the myriad of choices available to the shooter within today's market and the technological advances of optics, these choices are often difficult and can lead to disappointment and damage to your pocketbook. Learn how to make an educated decision on your purchase of an optic by understanding what features you need, and which you don't need.
Outline:
Scope mounting and leveling
Optic nomenclature (what are all those dials and clicking sounds?)
Minutes of Angle and Milradians explained
How to use your reticles
How to range estimate using the MOA and Mil reticle
First and Second focal planes
Crash course in Optics 101, what to look for in lens clarity
Dec 12 and 13 6-8:30pm
Thanks for your interest! Unfortunately, this class is full and enrollment is now closed
---
Basic Handgun Practice
Have you taken our one of our basic handgun classes? General Concealed Carry, Women's Concealed Carry, or Basic Handgun 1?
Wished you could practice what you learned?
Wished you could practice with an instructor there like you did in class?
Now you can. The Range is now offering Basic Handgun Practice nights. Come on down, rent a lane and practice what you learned in class. Our instructors will be there to offer assistance and answer questions.
$10 to rent a lane and practice with instructors on site. Registration not required. but you can sign up to reserve your spot. Join us for Basic Handgun Practice. See you at The Range
5:00pm-7:00pm
Thanks for your interest! Unfortunately, this class is full and enrollment is now closed
---
.Basic Handgun 1.
Handgun Level I
This class is for all beginners, or those who may be somewhat familiar with handguns, but have received no formal training. Students will be taught how to safely handle firearms, the correct stance, grip and principals of marksmanship. Students will receive both classroom and live fire instruction with the goal of confidence and comfort in handling a pistol or revolver. This class is the foundation of all our more advanced classes.
Objectives:
Firearms Safety
Overview of students' guns, action types, controls and features
How to pick up and hold a handgun safely
Fundamentals of accurate shooting
To leave confident YOU know how guns work and how to shoot them
GEAR REQUIREMENTS:
Handgun. However, if you do not yet have a gun, perfect! Use this class time to evaluate what kind of handgun you want. Gun rentals are free of charge during this class (you only have to purchase our ammunition to shoot through the rental guns).
Comfortable clothing suitable for standing long periods of time. Open toed shoes or low cut clothing are not acceptable for training. A baseball cap is highly recommended (to prevent ejected brass from falling on face and neck)
Hearing and Eye protection are provided at no extra cost.
Ammunition, 50-100 rounds (available for purchase at time of class)
Handgun Level I (2 Hours)
COURSE COST - $99
*Registering for a class constitutes an agreement to attend the class in which you enroll. After your class enrollment tuition payments are not refundable, but those funds may be applied to a future class with at least one week's advanced notification. Emergencies are handled on a case-by-case basis. Call with questions 509-571-1449 between 11a.m. and 7p.m. Tuesday-Sunday or email training@therangellc.com
6:00PM-8:00PM
Thanks for your interest! Unfortunately, this class is full and enrollment is now closed
---
View More Events