May 11, 2019
.First Shots
First Shots
Never shot a gun? Been years since you shot? This class is for you. The biggest challenge for new shooters is getting started. First Shots is sponsored by the National Shooting Sports Foundation and they make getting started easy and Fun.
Objectives:
An educational introduction to the safe and recreational use of firearms
Gain an understanding of the local requirements of owning and purchasing a firearm.
An introduction to all The Range has to offer from firearms and accessories to classes events and memberships
A chance to shoot
GEAR REQUIREMENTS:
None, Provided for you will be handguns, ammunition, hearing and eye protection and targets.
THIS IS A FREE COURSE
*Registering for a class constitutes an agreement to attend the class in which you enroll. After your class enrollment tuition payments are not refundable, but those funds may be applied to a future class with at least one week's advanced notification. Emergencies are handled on a case-by-case basis. Call with questions 509-571-1449 between 11a.m. and 7p.m. Tuesday-Sunday or email training@therangellc.com
12:00-2:30
Thanks for your interest! Unfortunately, this class is full and enrollment is now closed
---
FREE Gun Cleaning Workshop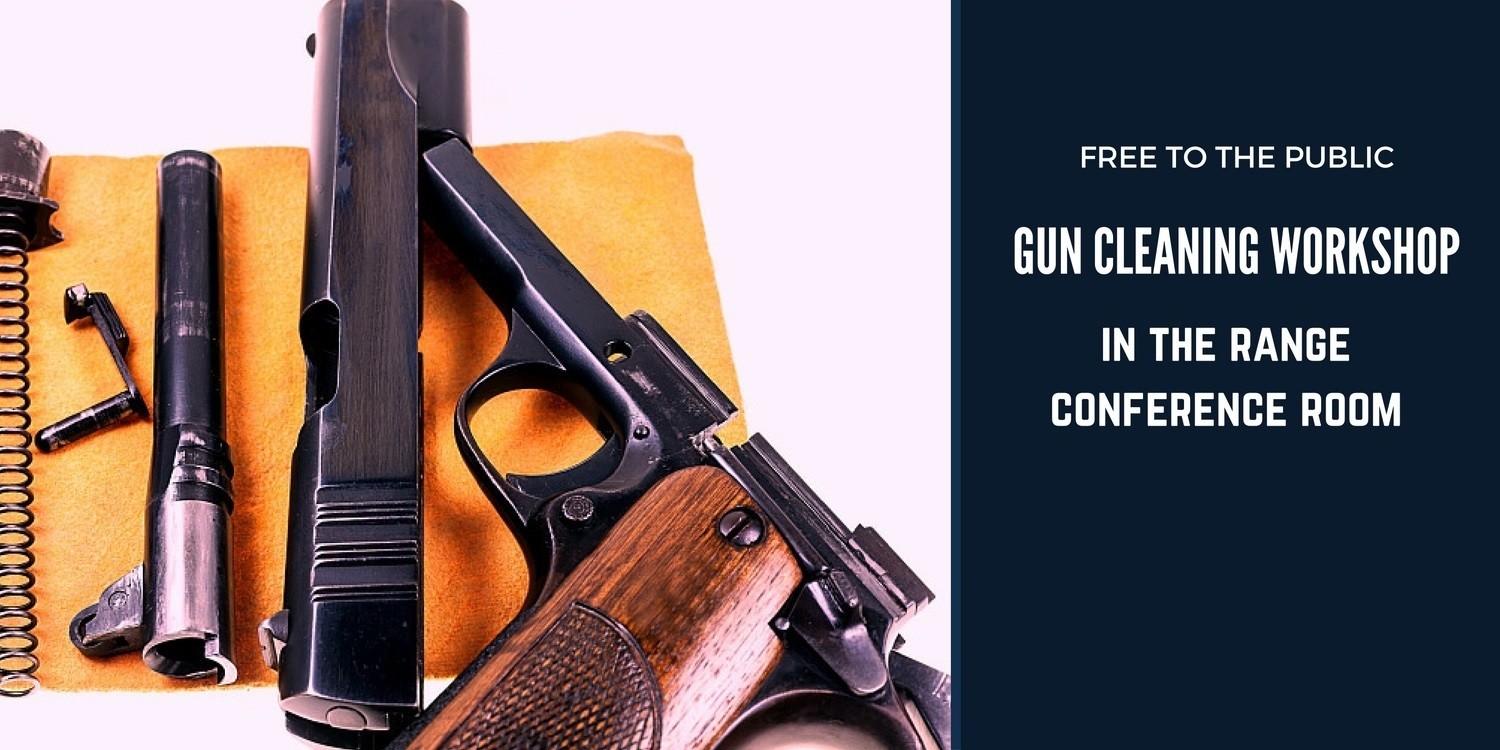 Do you know how to properly clean your handgun? Are you sure you are not causing potential damage?
Proper cleaning, inspection, and maintenance is critical to keep your firearm operating when you need it and continue to function smoothly throughout the years.
Learn how to correctly keep your handgun in top shape by using proper break down, safety procedures, and cleaning techniques.
What you need:
Semi-automatic pistol or revolver
Clothing you don't mind getting a little dirty
Cleaning supplies/pistol cleaning kit.
3-4:30pm
Thanks for your interest! Unfortunately, this class is full and enrollment is now closed
---
View More Events