Buying a gun? Come here first!
The Range was built to accommodate shooters of all levels and abilities, from beginners to advanced. Back when Tactical Supply was just a small corner gun shop, we had tons of people wanting to try a gun before they bought it. After all, the way a gun feels in the hand when shooting it is one of the most important things on a firearm for a lot of individuals, especially women. Enter The Range: 15 lanes of safe, climate-controlled shooting, with access to dozens of the most popular handguns and rifles around. So come down, and TRY BEFORE YOU BUY! The best part is, if you rent a firearm from us, and purchase it from us (within 5 days), we refund you the entire cost of renting the guns. No way to lose... See you at The Range!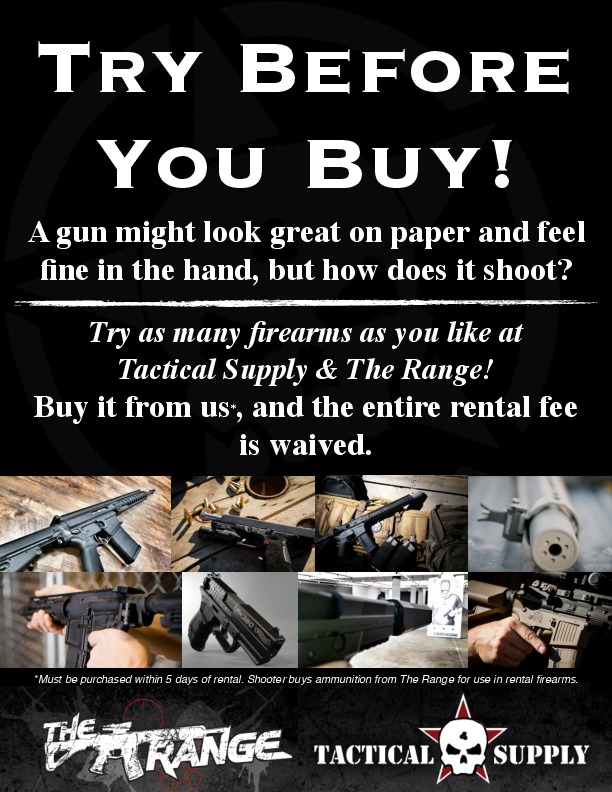 Posted on January 09, 2015
Share this article
Subscribe to our Blog via RSS
[
?
]